We are a gospel-centered family of believers located in Macclenny, Florida. Our desire is to glorify Christ by loving him, caring for each other, and reaching the world with His message of hope. We would love for you to join us!
Sunday
Sunday School 9:15am
Morning Worship 10:30am
Choir Practice 5:00pm
Small Groups 7:00pm
Monday
Prayer Meeting 7:00pm
Wednesday
Awana's 6:30pm
Youth 7:00pm
Kids 4 Christ 7:00pm
Adult Bible Study 7:00pm
Church Office: (904) 259-6015
Fax: (904) 259-1515


Our Mission & Vision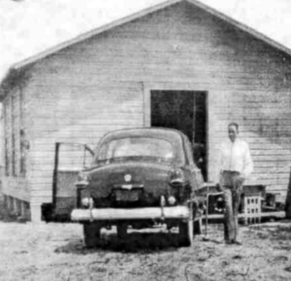 Raiford Road Church exists to glorify God through exalting of our Savior Jesus Christ, encouraging His people, and expounding the Good News to those who do not know Him. We are a non-denominational evangelical fellowship committed to sharing the love of Jesus Christ
with our
community and the world.
Raiford Road Church has a rich history beginning from a small home prayer meeting in 1949. Through these humble beginnings the church acquired property and built a small frame building for worship to minister to the rural community of south Macclenny, Florida. The founding pastor was D.L. Griffis and faithfully led this non-denominational fellowship for over 34 years while working a full-time job with the railroad.
Over the years RRC became known for its authentic love for Christ, its loving family atmosphere and its faithful service to the community and world missions. As the church has grown through the years more pastors have been added, bigger buildings have been built, but these core passions have not changed. Members of RRC consider themselves a family and are committed to sharing the love of Jesus Christ to Baker County and the world. This commitment is shown through the fa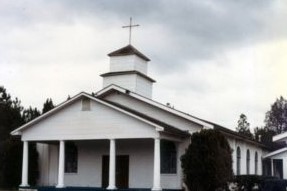 mily counseling ministry, the housing ministry of the church. In addition RRC is a leading supporter of First Coast Women's Services. International Mission Builders was also founded at RRC and through this ministry over 75 churches have been built in Central America in the p
ast 15 years and thousands have been ministered to through the women's and children's ministries.
RRC has been blessed over the years but the best days are still ahead. The world is facing trying times and this provides great opportunity to proclaim the Good News of Jesus Christ to a hurting world. RRC has positioned itself to proclaim the gospel through solid teaching of God's Word and compassionately serving those who are in need.
What we believe:
Please view our full doctrinal statement.